Data Center Networks
Build crash-resistant, zero-trust data center networks that boost operational reliability.
Faster service and application delivery are meaningless if your network crashes. Juniper's Data Center Networks solution boosts reliability from centralized to edge locations for more dependable operations with minimal delays.
Juniper Apstra intent-based software makes private data centers as easy to manage as cloud resources. It provides reliable automation and operational excellence throughout the entire Day 0 to Day 2+ lifecycle while supporting a wide range of vendors and nearly any network topology.
Our switching, routing, and security platforms deliver a scalable data center foundation with resilient, automated fabrics and built-in threat prevention. Juniper's comprehensive security portfolio ensures zero-trust data center architectures that safeguard users, applications, data, and infrastructure across all network connection points.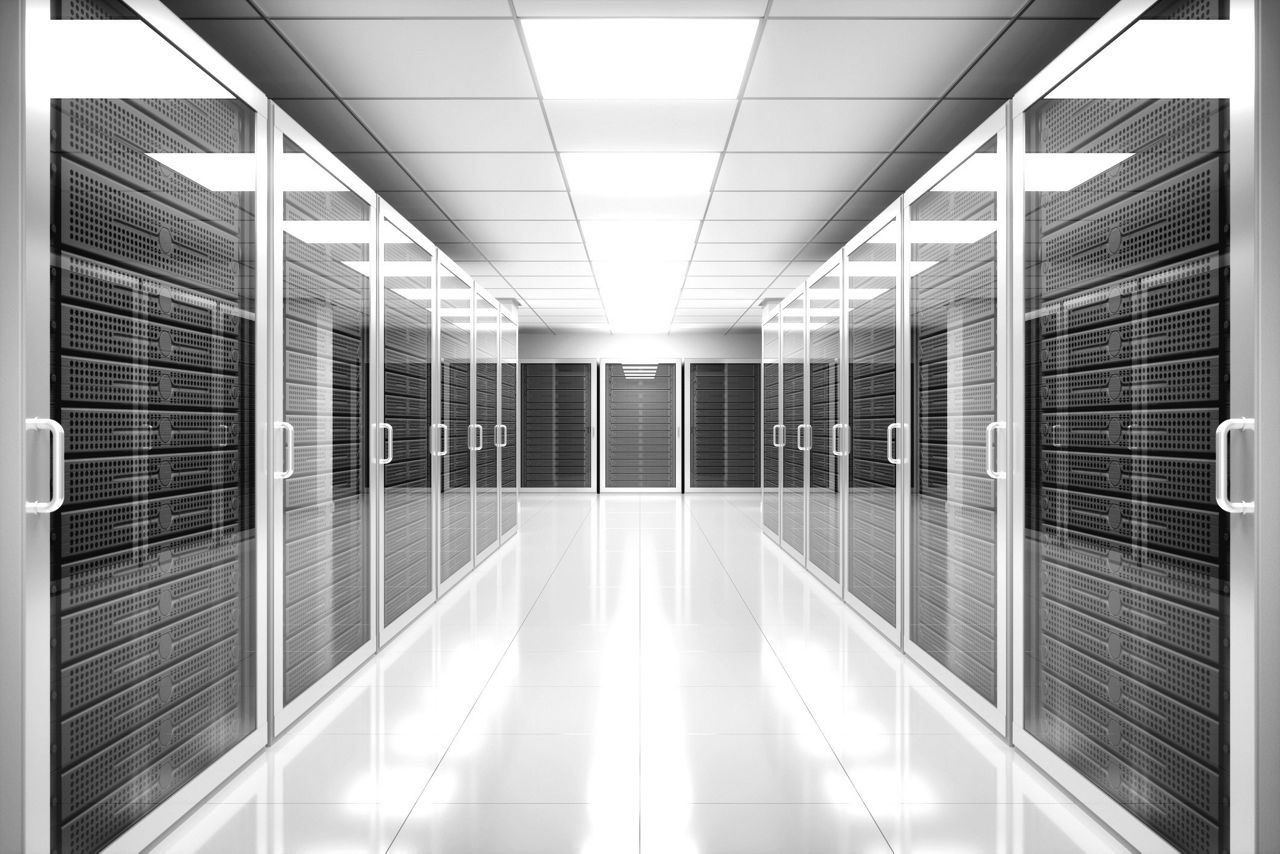 How Juniper can help
Success in today's fast-paced business environment demands agility, reliability, and speed. Juniper helps you modernize and automate your data center infrastructure and operations to achieve all three.
AI-driven, zero trust network yields business agility for AmeriTrust
AmeriTrust, a specialty insurance commercial underwriter and administration services company, looked to digital transformation to fuel growth. It embarked on an ambitious effort to streamline IT operations, strengthen cybersecurity, and drive business success in an unpredictable and changing world.
Related Solutions
AI Data Center Networking
Build high-capacity, scalable, easy-to-operate network fabrics that deliver maximum AI performance within and across your data centers. You'll achieve the fastest possible job completion times while optimizing GPU server efficiency and economics.
Data Center Interconnect
Juniper's DCI solutions enable seamless interconnectivity that breaks through traditional scalability limitations, vendor lock-in, and interoperability challenges.
IP Storage Networking
Simplify your data storage and boost data center performance with all-IP storage networks. Use the latest technologies, such as NVMe/RoCEv2 with 100G/400G switching or NVMe/TCP, to build high-performance storage or converge your storage and data into a single network.
Converged Optical Routing Architecture (CORA)
CORA is an extensible, sustainable, automated solution for IP-optical convergence. It delivers the essential building blocks operators need to deploy IP-over-DWDM transformative strategies for 400G networking and beyond in metro, edge, and core networks.
Zero Trust Data Center Security
Juniper Zero Trust Data Center Security protects your distributed centers of data by operationalizing security and extending zero trust across networks to prevent threats with proven efficacy. With unified management, context-driven network-wide visibility, and a single policy framework, Juniper safeguards users, data, and infrastructure across hybrid environments.
Cloud-Native
Juniper cloud-native solutions go far beyond basic connectivity by delivering the scale, performance, and security levels that can free your DevOps team from unneeded complexity and let them focus instead on application innovation.
Try it. Right now.
Get hands-on with our IP/EVPN fabric solutions – for free!
Automated Data Center in Action
See how to simplify deployment and operations
Data Center Networks FAQs
What is the Juniper Data Center Networks solution?
The Juniper Data Center Networks solution is a combination of intent-based networking automation software, best-in-class routers and switches, and a distributed security services fabric. It helps you build crash-resistant networks and boosts reliability in networks of all sizes while enabling zero-trust access control and policy enforcement across all network connections.
What components make up the Juniper Data Center Networks solution?
The solution comprises a wide range of products. Chief among them:
Juniper Apstrasoftware for intent-based, highly reliable network automation and lifecycle management
Cloud-Native Contrail Networking, which automates the creation and management of containerized and virtualized networks
Juniper Connected Security distributed services fabric for creating a zero-trust data center network
What data center networking challenges does the solution address?
The Juniper solution addresses the following networking problems that plague the industry:
Traditional CLI and DIY automation for data center management is difficult to scale and prone to network failures. 
As networks scale up, they become difficult to monitor, requiring real-time data analytics to ensure continuous validation.
There are shortages of skilled staff, and specialists must know the tools and CLI of several vendors.
Dated hardware is complicated to manage and not well-suited for scaling.
Internal and external security incidents can cause expensive outages.
How does the Juniper Data Center Network solution address today's data center challenges?
The solution addresses the challenges described above in the following ways:
Unreliable Automation – Juniper Apstra intent-based networking software automates and validates the design, deployment, and operation of data center networks, from Day 0 through Day 2+. 
Monitoring at scale/analytics – Using a single source of truth, powerful analytics, and root-cause identification, Apstra quickly pinpoints and resolves issues. It allows network operators to customize telemetry collection and explore and visualize the data with an easy-to-use, no-code Graph Explorer.
Skillset shortages – Juniper Apstra is the only multivendor data center automation software of its kind. It does away with a CLI and hence the need for vendor-specific skills, so you can hire flexibly without vendor certification limitations. 
Hardware management and scalability – QFX Series Switches deliver industry-leading throughput and scalability, the open programmability of the Junos OS, and a broad set of EVPN-VXLAN and IP fabric capabilities. Combined with the management prowess of Apstra, they're an optimal choice in enterprise, service provider, and cloud provider environments.
Security threats – The data center solution works with the Juniper Connected Security distributed services fabric of physical, virtual, and containerized SRX Series Firewalls to deliver a zero-trust experience. Protection extends across users, applications, and data wherever they are, in the data center, network edge, or the cloud.
What are the deployment options for Juniper Data Center Networks?
A number of training and professional services are available to meet your needs, including recommendations on best products and live demos. To learn more, connect with your Juniper sales representative or contact us.
How can Juniper help modernize data center infrastructure?
The Juniper Data Center Networks solution comprises power-efficient and expansion-friendly switches, next-generation firewalls, and intent-based fabric management that scale up reliably and optimize automation to ease network management.
Who should consider using the Juniper Data Center Networks solution?
All organizations looking to build, scale, or modernize their data centers should consider using the solution. We offer you the flexibility to grow and gain new management and cost efficiencies, all without sacrificing reliability.